The D.R. chronicals...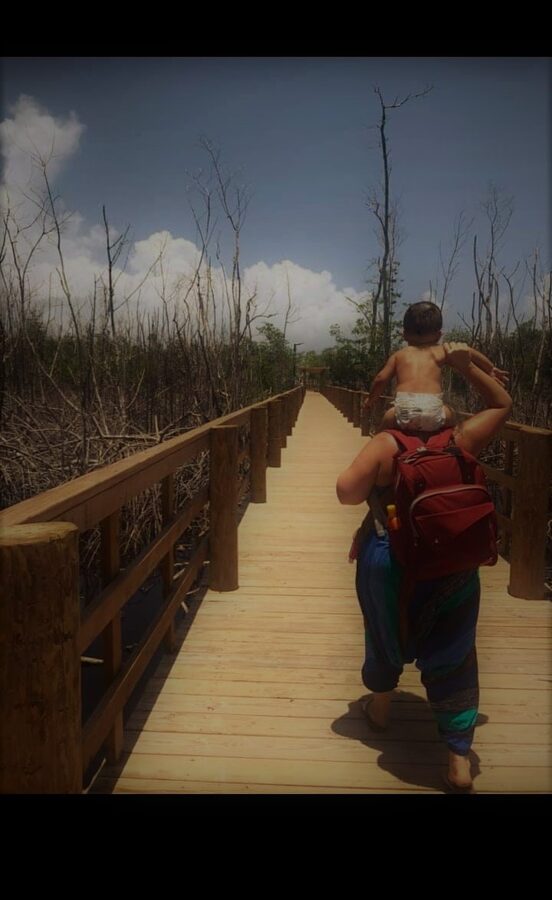 Macao Beach, Punta Cana-Bavaro
Domincan Republic
November, 2020
Being A (single) mom in a third world country
It is fascinating to see on Instagram the recent trend of having many children.
Sometimes I will watch one of their you tube videos. It could never hurt to get a few tips from a busy entrepeneur mom, who seemingly has it all together.
Although we all know there is a good chance that is at least, partly a façade.
So I see these families and they all seem to have a pretty good flow and system to keep things in order. But then I realize I live in a 2nd-3rd world country.

And only rich people have automatic washing machines, dish washers, water heaters, 24 hr electricity, etc.
AND THEN I think about the grandmothers here, the ones who grew up in countryside 'campos,' as they call them. Often without even the luxury of running water. They had to go get water from a well with buckets and donkeys, if they were lucky enough to have an animal.
You start to realize maybe people actually had the children just to have help around the house!
And many here still live that way.
Yes, HERE.
The Dominican Republic.
The lovely and dreamy island where you come to vacation and experience luxury and joy.
In all seriousness though...
I am a mom of 2 now, a ten year old girl and a one year old boy.
(Side note; I am actually a mom of three but placed my second child for adoption.
See more on that story on this blogpost.)
I don't know what I would do without my 10 year old, she's so helpful. She makes me laugh when my mom asks her via video chat "What did you do all day?"
Favors," she replies. 🤣
Husbands are helpful too, usually. I don't have one of those either.
But that brings up another point on this topic concerning Dominican culture. It is a VERY patriarcal society.
On one side the men are actually very sweet and involved with their children, but there are others who are more of the head-of-household type and prefer the roll of being authoritative and served by their wives and children.
Many women do not work, and weren't working before all the current worldly "crisis", or whatever you want to call it.
This came up in a discussion with my (ex) mother-in-law because one would assume things are harder as a single mom as I am.
It is partly easier as I have no husband to worry about or serve, but I also don't have the steady financial help of a husband either.
So I'm not sure which would be better. I'd say neither, and hope for a helpful and involved husband.
I know, I know...negative Nancy.
Don't start with me on that.
It's just that society and communities in general have come to such a place of complete disrespect and lack of care for the family unit.
It takes a village, right?
Well not anymore it seems. It takes faith now, because that's all we've got left.
I am getting off topic though...
Just know, your first world mamas, you've got it a lot easier than many other mothers around the world. As I, as well obviously, have it easier still than others mothers that are worse off than I.
We have to stay humble and be thankful for these technologies that have made life easier on us moms, and not take it lightly.
I feel so grateful as well, however, for this experience of life in a less technologically evolved society, and confident to know I could survive a potentially harder situation.
Like if things were to become even worse off in the world at large right now.
Which seems to be happening month by month anyways, so who knows where we will end up.
Because I'm not sure things can go back to what they were at this point, anyway.
I suppose I ought to do more research on the Spanish Flu and see how that all played out, though.
Lets just all try to be grateful for what we have, and maybe even try to find other more primitive ways of daily life and chores, as simple preparation for the what if's.
It couldn't hurt, moms.
We have gotten very comfortable in modern day living, and would be quite the wake up call if it all came crashing down one day.
I don't mean to be a downer or sound like a conspiracy theorist, but where I live they regularly (whoever "they" are) for no particular reason, shut off the electricity in parts of the city and country.
So this is something I have learned to deal with and be prepared for.
A few examples being:
Never let the laundry build up too much.
(An add on to that, hand wash your panties when you take a shower!)
Don't keep too much food in the fridge.
Keep LOTS of candles, matches and lighters handy.
Mosquito nets are a wonderful invention as well, for those of you who live in warmer climate and humid areas. A necessity here when the electricity is out at night. Helpful still as well for deterring spiders and other critters in cooler climate areas, too.
Just a few things to think about in these weird times we live in.
Coming from the mouth of a priveliged American turned local (expat) Dominican.
Be blessed.
Be grateful.
And be aware of the big world we live in and its potential possibilities...and downfalls!

•